Trustees
Professor Peter Clayton
Peter Clayton is Head of the School of Medical Sciences at the University of Manchester.  He was previously Director of the Institute of Human Development at Manchester and is a Professor of Child Health and Paediatric Endocrinology and honorary consultant at the Royal Manchester Children's Hospital and the Christie Hospital.
Professor Clayton's primary research interest is centred on understanding mechanisms leading to disordered growth and development.  He has more than 200 publications on clinical and basic science aspects of paediatric endocrinology.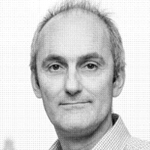 Professor David Ray
Chair
David Ray is Professor of Endocrinology at the University of Oxford.
His research aims to discover how circadian timing mechanisms affect inflammation, and immunity and the role of nuclear receptors to mediating this communication.  He worked on glucocorticoid sensitivity in human small cell lung cancer, and discovered the underlying mechanism explaining ectopic ACTH secretion.  This led to analysis of immune system cross-talk with the hypothalamic-pituitary-adrenal axis, which identified the role of intrapituitary cytokine expression, and action.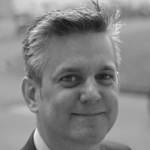 Mr Ian Russell
Secretary
Ian Russell is Chief Executive of the Society for Endocrinology.  His career has centred on the profit-for-purpose sector, working with and on behalf of academics and academic institutions.
He has held senior positions at the Royal Society, Oxford University Press, the Institute of Physics, and ALPSP (the international trade association for scholarly and professional publishers) and has held a number of non-executive positions including on the boards of JISC, the International Network for the Availability of Scientific Publications (INASP), the Publishing Research Consortium, the Copyright Licensing Agency, and the Publishers Licensing Society.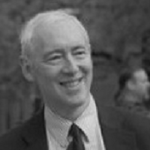 Professor Adrian J Clark
Professor Adrian Clark has been Chair of the Board of Bioscientifica Limited since January 2017.
His research has centred around the molecular genetic basis of hormone resistance syndromes and the action of ACTH.
After graduating in medicine he spent five years training in molecular biology and receptor biology at the NIH in Bethesda, USA before returning to Barts & the London in 1991, becoming Professor of Molecular Endocrinology in 1996 and Professor of Medicine in 2001.  He was elected a Fellow of the Academy of Medical Sciences in 1999 and was Deputy Director of the William Harvey Research Institute from 2004 – 2012.  He became Dean of Research and Enterprise at St George's University of London in 2012, and Emeritus Professor of Endocrinology at St George's from 2015.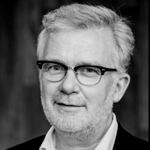 Professor Dr A J van der Lely
Aart Jan van der Lely is Chief and Professor of Clinical Endocrinology at the Department of Medicine, Section of Endocrinology at the Erasmus MC in Rotterdam, The Netherlands.  He is also Scientific Director of the Erasmus Institute of Neuro-endocrinology (ERINE) in Rotterdam.
Professor van der Lely's areas of research are neuro-endocrine disorders, pituitary disease, and clinical and basic aspects of the role of gut hormones in metabolism.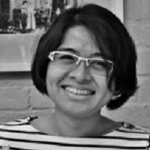 Dr Lisa Nicholas
Dr. Lisa Marie Nicholas is a Group Leader at the University of Adelaide. Prior to this, she undertook post-doctoral training in islet biology at Lund University Diabetes Centre and in developmental programming at the University of Cambridge.
Her research interests' lie understanding how a child's metabolic destiny is determined even before birth by their mother's metabolic health during pregnancy. Specifically, her research aims to discover the epigenetic mechanisms in pancreatic beta-cells driving increased type 2 diabetes risk in offspring exposed to maternal obesity.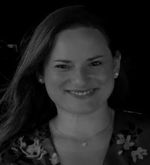 Assist. Professor Stavroula A. Paschou
Lina Paschou is Assistant Professor of Endocrinology at the School of Medicine, National and Kapodistrian University of Athens, Greece. She was trained at St Bartholomew's Hospital, University of London, UK and at Beth Israel Deaconess Medical Center, Harvard Medical School, Boston, MA, USA.  Her main areas of interest are Diabetes/Obesity/Metabolism and Reproductive Endocrinology.  She has received prestigious international awards and scholarships.
Assist. Prof. Paschou is a member of the expert panel in medical devices of the European Commission.  She is co-Chair of the ESE Young Endocrinologists and Scientists (EYES) Committee and member of the ESE Science Committee. Assist. Prof. Paschou serves as Faculty at the Postgraduate Education Courses of EASD and ESE regularly. She chaired the 7th EYES Meeting in Athens, Greece in September 2019.